SEO in Rome: place your site on Google with Italmarket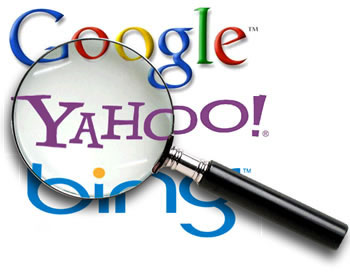 If you are looking for an agency dealing with SEO in Rome, then you are in the right place! The Italmarket Web Agency specializes in search engine optimization websites, first of all for Google, the most famous search engine used in Italy and worldwide.
Putting a website online is not enough to be found by its customers: it is important to make sure that the site is visited by all users who are looking for activities, products or services like yours. To be found without advertising campaigns, you must perform all the optimization activities that allow you to position your site among the first places and the first pages of the search results of Google and other search engines, such as Bing.
But what exactly does it mean to optimize a site for search engines? And above all, why choose our Roman agency to do it?
Why optimize a site for search engines
A successful website must have good visibility and attract selected visitors, people interested in your proposals and who could become your customers. To achieve this result there are many methods, but the fundamental one, as well as one of the most effective, is the Search Engine Optimization, called SEO briefly. In Rome, our agency is Italmarket SEO, active in the development of sites and web marketing for over 20 years.
For us at Italmarket a website must be developed in such a way as to be easily usable not only by users, but also by search engines. For this reason we create websites without limiting their development, but also offering an optimization service for search engines that allows them to be easily found online.
Thanks to our approach we can develop a site able to appear in the search results of those who are looking online for what you offer. In fact, only if the search engine will evaluate the pages of your site as the best solution to the needs expressed by the user, will then make them appear among the first results. In this way the visibility of your site will grow and increase visits. To make all this possible, however, the search engine must analyze and evaluate the pages of your site according to some criteria, labeling and cataloging them in a sort of large archive (in technical terms we speak of "indexing"). Just to give your site all the quality necessary to make it "first choice" for search engines and users, it must be created and optimized according to the best SEO techniques.
On-page and off-page SEO: the activities of the Italmarket agency in Rome
We have seen that to have visibility on search engines you need to optimize your website. But more precisely, what operations are necessary? There are many interventions to be implemented and our SEO specialists develop them in every web project.
First of all, we start from what is called SEO on-page or on-site, which is composed of all the technical, graphic and editorial interventions to be carried out directly on the site. An example? Improving the loading speed is an SEO intervention, because it improves the user experience and this aspect is evaluated very positively by the search engine. The speed of a site, in technical terms, is considered a "ranking factor", ie one of the parameters used by Google to evaluate websites and then assign a preferential position to a website rather than another.
Then, you can not miss the off-page or off-site SEO activity, consisting of all those interventions aimed at increasing the site's popularity but without intervening directly on the site itself, but going to act on the surrounding digital ecosystem. For example, one of the main activities of this kind of SEO is "link building", which consists in creating external links that refer to your site. This activity, when carried out according to the best SEO practices, allows, alongside the others, to improve online positioning.
Why choose Italmarket to optimize your website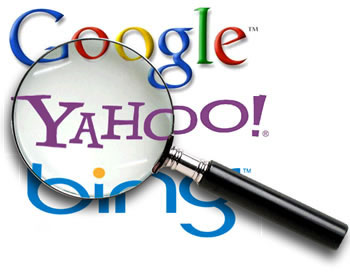 SEO activities are delicate and important. They require experience and skills that only specialists possess. In our Italmarket team we can count on SEO specialists with years of experience behind them. We will put all this experience at your service.
By entrusting the optimization of your website to our agency in Rome, moreover:
You will have a dedicated consultant who will follow you throughout the collaboration;
You can always count on our staff, available to answer all your requests;
You will receive quick and effective assistance in case of need.
To learn more about SEO and what we can do to optimize your website, contact us to make an appointment with one of our consultants: it will come to you to listen to your needs and propose the best solution for your business.