E-commerce sites in Rome with Italmarket: development of customized solutions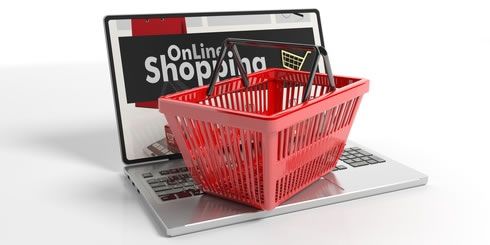 Italmarket develops e-commerce sites in Rome thanks to its team of qualified programmers and developers. The online stores developed by us are customized and tailored to the needs of our customers.
Each online store is different and deserves a customized platform that meets the needs of the trader and the buyers. This is why Italmarket creates customized CMS and does not work on standard or pre-existing open-source platforms.
Custom E-commerce: why choose a proprietary platform
E-commerce sites are complex projects. Starting from the product categories in which to divide the virtual showcase up to the secure and efficient setting of the payment methods, there are many details to be defined and implemented. To have an online store that really meets your needs as a trader, the best solution is represented by the proprietary e-commerce platforms, ie developed from scratch and then customized in every single element by expert programmers and developers.
We at Italmarket have been creating e-commerce in Rome for several years and we do so without using or modifying ready-made CMS standards. Whatever your business need, such as the integration of warehouse management or billing software, our team is ready to develop a solution tailored to you.
And if tomorrow your online store will need to get bigger? No problem, because our proprietary platforms guarantee maximum flexibility: thanks to this exclusive strength, our programmers will be able to adapt every aspect of the project to your new needs, modifying and extending its functions exactly as desired.
Development of e-commerce sites: on which types of online store we work
Our customer portfolio dedicated to e-commerce is really wide. Over the years we have worked for online stores of mono and multi-brand shoes, we have developed online stores for stationery and audio video accessories, we have dealt with eyeglasses and sunglasses, acoustic insulation and construction products. Virtually no product category is unknown to us, thanks to our many years of experience.
In some cases we have worked exclusively for online e-commerce activities, while on many other occasions we have followed projects that integrated e-commerce to a traditional physical store. Our custom web development solutions have been doubly important in these cases: warehousing and billing shared between two or more sales channels require performance and software developed specifically to be able to integrate perfectly.
For any type of commercial activity, whether it takes place online only or whether it is published online or offline, whether it is addressed only to private customers (BtoC) or even to companies and professionals (BtoB), Italmarket is ready to develop a e-commerce site suitable for your market and your needs.
5 good reasons to choose Italmarket for your e-commerce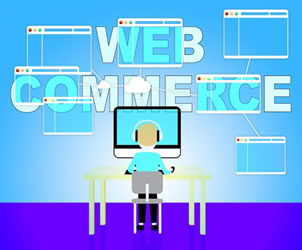 We give you at least five good reasons to entrust the creation of your online store to our web agency in Rome:
We will assign you a dedicated consultant for the duration of the project;
We guarantee assistance for any doubt or technical problem, both during and after the online site placement;
Your online store will distinguish itself from those of the competition, as it will be customized in every detail;
We will launch advertising campaigns and SEO optimization to increase visits and customers of your store;
You will have the hosting service for your website free.
If you want to find out what we can do for your online business, contact us to make an appointment with one of our consultants: it will listen to your business needs and show you how we work.