SEM in Rome with Italmarket: for your campaigns, choose a Google Partner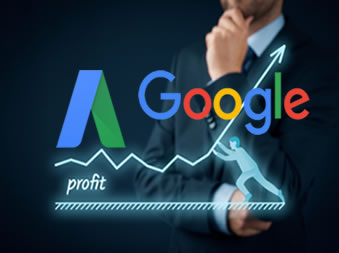 The Italmarket Web Agency of Rome deals with SEM and Adwords campaigns for websites and e-commerce of each product category. The quality of our interventions is guaranteed by Google: in fact, we are a company certified by Google Partner since 2015. If you are looking for an agency to entrust the online advertising of your website, find out what types of national or international PPC campaigns we can achieve .
Adwords ads on the Google search network
Our agency in Rome is certified Adwords for advertising on the search network and other Google networks. We can manage your ad campaigns on Google to make you stand out from the competition. Only a management of promotional campaigns that is professional and attentive to every detail can lead to optimal results, allowing you to invest the available budget in the most profitable way.
We set up new Pay per Click campaigns from scratch or we can optimize the advertising campaigns that you may have already started with your Adwords account. In both cases, our experience will allow us to obtain the best possible results based on the set budget. Depending on your goals, we can easily reach not only the Italian territory, but also that of other European countries and even other continents.
Our Adwords specialists will be able to identify the right keywords to help you find the users you want to reach, choose the most profitable budget and offer strategies to optimize your campaign's cost and results, and write compelling ads to attract the most people. of clicks from users potentially interested in your business.
Adwords campaigns for e-commerce with Google Shopping
If you have an online store, we can use specific promotional channels made available by Google to better promote activities such as yours. In addition to more traditional promotional campaigns on the search network, in fact, it is also possible to take advantage of the Google Shopping network, a specific section of ads that appears in search results and specializes in the sale of products.
Using Google Shopping for e-commerce is highly recommended. In fact, this type of online advertising allows us to intercept users closer to the purchase phase, thus guaranteeing higher conversion rates than other forms of advertising. As with all Google campaigns, even those of Shopping require professionalism and experience to achieve the desired results. The experienced staff of Italmarket will be responsible for planning and optimizing your Google Shopping campaigns in the most effective and efficient way, to help you achieve your goals.
PPC Adwords on the display and video network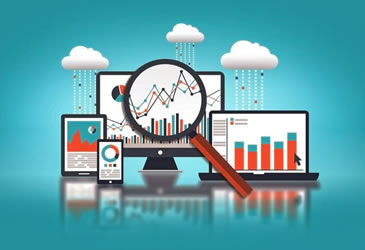 The SEM and SEA campaigns (ie "Search Engine Marketing" and "Search Engine Advertising") are not limited to showing ads among search results. Text ads, with images or videos, can also be published on the countless websites that host Google advertising as well as on the sites belonging to the company itself, such as YouTube. In this way, your ads will be displayed by users while they visit portals and blogs related to your business, or, will be shown to people interested in your business that are benefiting from other online content, such as videos.
SEM specialists from the Italmarket agency in Rome
Effective marketing and advertising on search engines is a complex activity that requires not only time, but also expertise and experience. So, to advertise your website on Google and affiliated channels, choose the agency Google Partner Italmarket in Rome: you will have a consultant dedicated to you and you can always count on our assistance. Our experienced and qualified staff is always available to solve all your doubts and ready to accommodate your every need.
Contact us to make an appointment with one of our consultants: we will listen to your needs and we will propose the most suitable solutions to promote your website online.